About
John A. McColl, CFP®
a CERTIFIED FINANCIAL PLANNER® professional providing financial advice and products required to meet the insurance and investment planning needs of clients since 1981.
a member of ADVOCIS™ - The Financial Advisors Association of Canada - since 1983.
offers Mutual Funds through Worldsource Financial Management Inc., a Mutual Fund Dealer and member of the Mutual Fund Dealer Association.
offers Life, Disability, Critical Illness and Health insurance products as an Insurance Broker through McColl Financial Services.
established McColl Financial Services Inc. in 1998.
Linda J. McColl
providing professional customer service and sales in the insurance industry since 1996.
a member of the Registered Deposit Brokers Association for GIC and Bank Product sales.
assistant for the Mutual Fund side of the business.
offers Life, Disability, Critical Illness and Health insurance products as an Insurance Broker through McColl Financial Services.
Client Services
We offer one-stop access to leading Life Insurance and Investment Company products.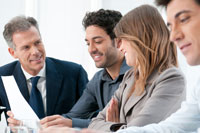 We have the knowledge and resources to customize a Financial and/or Estate Planning program based on your current financial situation, but adjustable to meet the future goals and objectives of your family or business.
Investment products are recommended based on the investment profile and risk tolerance of the client.
Client accounts with Worldsource Financial Mgmt Inc can be viewed through a secure direct link from this site. Contact our office for your access code.
No-obligation quotes available for the insurance products listed.
Insurance Solutions for Life and Health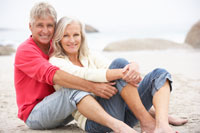 Financial & Succession Planning analysis for Farm and Small Business.
Life Insurance products including Term, Universal and Whole Life plans to meet personal and financial obligations as well as estate planning needs.
Mortgage or Credit Line Insurance providing inexpensive coverage to meet short term loan requirements.
Disability Insurance for self-employed, part-time or seasonal workers.
Health Benefits available to individuals, families and businesses.
Critical Illness Coverage which provides a lump sum tax-free benefit upon diagnosis of serious or chronic illness. Treating and coping with illness can mean significant costs.
Long-Term Care provides daily benefits to cover costs associated with Home Care and/or a Long Term Care facility.
Investment Solutions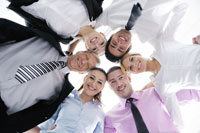 Needs Analysis, Retirement and Estate Planning programs
Mutual Funds provided through Worldsource Financial Management Inc.
Segregated Funds with capital protection guarantee upon maturity or death.
Guaranteed Investment Certificates for Non-Registered, RRSP and RRIF deposits, offering the highest interest rates available from Banks, Trust and Insurance Companies, all insured within limits.
Bank Savings and Chequing Accounts offering high interest with no fees or minimum deposit.
For additional information on the products and services provided, contact our office via email or at the numbers indicated.