Is Mortgage Life Insurance practical?
Article Licenses: CA, DL, unknown, unknown
Advisor Licenses:

Compliant content provided by Adviceon® Media for educational purposes only.
---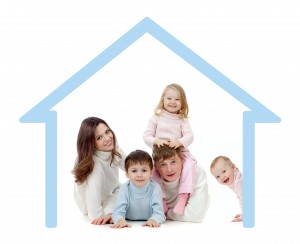 Mortgage insurance is creditor insurance which financial institutions offer to pay off the indebtedness of a mortgage if the mortgagor died during the term of the mortgage.There is another strategy to achieve this using personally owned life insurance which offers you flexible choices with more freedom as to how you will approach insuring your mortgage liability.
Compare the mortgage insurance your bank or financial institution uses for your mortgage creditor life insurance to buying your own personally owned term insurance.
Mortgage Life Insurance from the financial institution
Premiums can be much higher.

The death benefit replaces only your remaining balance of mortgage indebtedness.

Premiums do not reduce when your mortgage debt is reduced.

The death benefit only pays off your remaining mortgage debt.

The contract stipulates that the financial institution is the only life insurance beneficiary.

You cannot alter the irrevocable beneficiary of the contract.

The entire amount of life insurance is lost upon mortgage repayment, or when in default.

The mortgage life insurance is not transferrable to another financial institution or private lender.

Because so few health questions are required, underwriting is often done at time of claim, resulting in denied claims.

When you move your mortgage to another firm, you generally lose the coverage issued from an existing institution. If you have health concerns you may not be able to buy more coverage.
Creditor insurance may cover two parties who jointly mortgage their property. However, it pays only on the first death, even if the two were to die. When one spouse dies, creditor insurance no longer covers any survivors.

In contrast, by owning your own insurance policy, two spouses or partners may each own separate life insurance death benefits. In the case where both parties die, double the benefit would be paid, thus adding increased value to the estate. If one survives, the coverage on that life continues.
Your own Term Insurance
You have full control over the type of life insurance plan.

You can set up multiple beneficiaries, including a fund to pay off some or all of your mortgage debt.

Beneficiaries can choose to not pay off the mortgage if they prefer to pay off higher interest debt.

You can add or revoke beneficiaries.

Your life insurance face benefit amount does not shrink with a reducing mortgage debt, and can actually increase with some plans. Your coverage level is controlled by you.

Many term plans offer level premiums for longer periods or are convertible to Term to Age 100 plans, without a medical exam, even if your health declines.

In time, in most cases, you can reduce your coverage to have enough for the proceeds to pay your final expenses to take the financial burden from your loved ones.

You needn't qualify for new mortgage life insurance if you move your mortgage to a new financial institution. You just continue using your existing term plan, which covers you regardless where your mortgage is.

Once your mortgage is repaid or reduced you will have life insurance to cover other liabilities or for other estate planning purposes.

Term insurance allows you to look at your entire capital needs and buy coverage applicable to you total needs, in the event of death.

A custom life insurance plan often offer other optional benefits that you can include, such as riders which can include: life insurance coverage for children, disability coverage, and critical illness coverage.

More control over the cost of premiums which can go up over time if you don't own and control the life insurance contract.

Your insurer underwrites your policy when you apply for it. Other mortgage life insurance from a financial institution offer you little control and may choose to underwrite your health history at claim time.

Ask your advisor how to shift out of mortgage life insurance into personally owned life insurance to achieve the above advantages.
---
Publisher's Copyright & Legal Use Disclaimer
All articles are a legal copyright of Adviceon®Media.
The particulars contained herein were obtained from sources which we believe are reliable, but are not guaranteed by us and may be incomplete. This website is not deemed to be used as a solicitation in a jurisdiction where this representative is not registered. This content is not intended to provide specific personalized advice, including, without limitation, investment, insurance, financial, legal, accounting or tax advice; and any reference to facts and data provided are from various sources believed to be reliable, but we cannot guarantee they are complete or accurate; and it is intended primarily for Canadian residents only, and the information contained herein is subject to change without notice. References in this Web site to third party goods or services should not be regarded as an endorsement, offer or solicitation of these or any goods or services. Always consult an appropriate professional regarding your particular circumstances before making any financial decision.
Mutual Funds and/or Segregated Funds Disclaimer
Commissions, trailing commissions, management fees and expenses all may be associated with mutual fund investment funds, including segregated fund investments. Please read the fund summary information folder prospectus before investing. Mutual Funds and/or Segregated Funds may not be guaranteed, their market value changes daily and past performance is not indicative of future results. The publisher does not guarantee the accuracy and will not be held liable in any way for any error, or omission, or any financial decision. Talk to your advisor before making any financial decision. A description of the key features of the applicable individual variable annuity contract or segregated fund is contained in the Information Folder. Any amount that is allocated to a segregated fund is invested at the risk of the contract holder and may increase or decrease in value. Product features are subject to change.